Leaders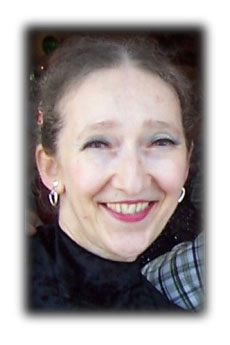 Janosik follows the artistic direction of Monique Legaré and the past direction of two choreographers and teachers: Dr. Morley Leyton and Ms. Wanda Olszewski.
Monique LegarÉ is an internationally known teacher of Folk Dance and a native of Montréal, Canada. She trained and performed with les Grands Ballets Canadiens de Montréal Ballet Company and studied dance in Canada, USA, Poland, and Puerto Rico. Monique graduated from the Choreography School in Plovdiv, Bulgaria, and did extensive research on folk dance in Hungary.
She has taught on the North American continent, Poland, and Ukraine, and is an authority on French Canadian clogging. A remarkably versatile dancer and teacher, before becoming Janosik's director, she has been directing both the Monique Legaré International Dance Company and the Professional Dance Academy of Montgomery County.
With late husband, Dr. Morley Leyton, original director of the Janosik Polish dancers, she won first place at the 2003 and 2004 state of Pennsylvania's polka dance championships.
Dances Monique and Morley taught include Biały Mazur, Cieszyniok, Good Old Days, Hajduk (Brigand's Dance), Hej! Na Moście, Horehronsky Čardáš, Jacok, Jawornicki, Koło Nasza Mastołki, Krakowiak, Krakowiak od Tomaszowie, Krzyżak, Kujawiak Niebieski, Kujawiak z Oberkiem, Kujawiak Wesełny od Osiecina, Lipka, Mach, Mazur, Mazurka Szarona, Oberek, Oberek Opoczynski, Od Włocławek Kujawiak, Orzidej Szamotuly, Polish Polka, Polka Dzwon, Polka Gacok, Polka Kocana, Polka od Przeworska, Polka Przez Nogę, Polka Suwana, Polka Tramblanka, Polka Uginana, Polka z Kropka, Polonaise, Przodek Szamotuły, Siano Grabała, Skoczny Oberek, Swir Swir Mazur, Szpacyrpolka, Sztajerek, W Dolinie, Walc Lubelski, Wesoły Wacuś Oberek, and Wielki Ojciec.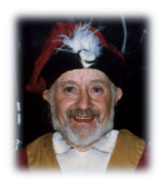 Dr. MORLEY LEYTON (1931–2007) was not only the artistic director and choreographer, but also the originator of the troupe. He was a former Professor of Dance at Temple University and at Lehmann College of the City University of New York. He has been involved with Polish dance since he started his studies in 1955 with Jurek Lazowski, founder and director of the Polish Dance Theatre of New York. Dr. Leyton also studied at several schools, including the Juilliard School of Music and ballet at the Metropolitan Opera Ballet School, both in New York. Twice he received grants to study in Poland, the first for a year, 1969–1970, where he was the only non-Polish citizen to attend the training program for leaders of ensembles in Poland. While in Poland in 1970, he worked with the famed "Mazowsze" state dance ensemble. He was internationally known as a teacher of Polish dance and has given workshops on Polish dance in 25 U.S. states from coast to coast as well as in five Canadian provinces, and Puerto Rico. He has produced six records of Polish dance music and many publications on Polish dances and folklore. See also Monique & Morley's home page.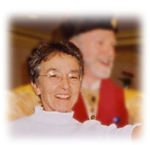 WANDA OLSZEWSKI is a graduate of the State School of of Ballet, National Opera House in Warsaw, one of only five ballet schools in Poland and was the teacher of folk and character dance there before coming to the United States. Since 1972 her contribution to Janosik has included choreography and teaching for several of the national dances in the repertoire and the troupe's suite from Bilgoraj. She is one of the foremost experts on the Mazur. Other places she has taught: Ballet at University City Arts League, Philadelphia, Pa.; Character at Pennsylvania Academy of Ballet, Narberth, Pa.; Polish Folkdance and Character at University of Montana, Missoula; Seminars of Polish Folkdance at Festival of Polish Folk Dance Association of the Americas, Drexel University, Philadelphia; Basic Principles of Movement and Character, Bucks County Community College, Newtown, Pa.
Home | About Us | Repertoire | History | Join Us | Contact Us | Links | News
---